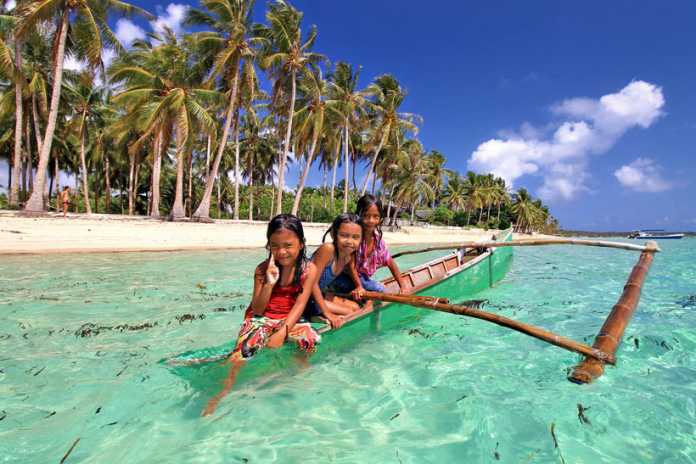 The City of Cebu boasts centuries of rich history, delicious delicacies, talented musicians, beautiful sandy beaches, breathtaking attractions, and a low-cost First-World city lifestyle. People come for all its beauty and some even decide to stay here for good. Well, who can blame them? After a plate of our delicious food, amazing experiences at the beach, and tons of eye candy, you too just might ditch home and live in Cebu. Here are a handful of things why the Queen City of the South is so convincing.
Why Cebu?
"I'm living the life of a millionaire, even though I'm not earning a lot," says one American ex-pat Mark of his fantastic new life in the Philippine city of Cebu. "I have the freedom to do everything I want to because life is so much cheaper here." And he's not alone. Mark is just one of many ex-pats, a growing number of them from the US that found an ideal retirement in Cebu. This modern city boasts a First-World lifestyle at Asian prices—ex-pats live comfortably here for $1,500 a month, all told, and often for much less. If I were to call any Philippine city home, this would be it.
Lifestyle
"Having grown up in New York, I never thought it would be possible to live in a big, First-World city for $1,000 to $1,500 per month. That much wouldn't even cover my mortgage for half a month back home. But in Cebu City, which is on the eastern shore of the island of Cebu in the Philippines, I was immediately surprised by what I saw. High rises, resort hotels, modern airports, malls, fancy cars—a major First-World city. Yet, it really is possible to live there for $1,000 to $1,500 a month."
Housing and Rentals
Rent can be expensive in the city center, but just outside the city in [ for example Banilad] you can find a two-bedroom, two-bathroom townhouse for $200—or venture a few miles farther and there are homes listed at just $115 per month. And for just $5 or $6 you can hire a cleaning lady to clean your new home once a week.
Transportation
A major benefit of living in Cebu is the amazing public transport. Getting around is so affordable and easy that you don't need to shell out for a car or the expensive maintenance costs. There are at least five different types of public transportation, and all are expat and budget-friendly—scooter taxis, tricycles, buses, and the daringly decorated Jeepneys range from 20 to 70 cents per person per ride. If you feel like riding in privacy, taxis are also very affordable. The most you would pay for a taxi is about $7, and that was at the airport, in midday traffic, which took about 40 minutes.

Utilities
When it comes to utilities, electricity, and the Internet can be expensive. Electric, without using the a/c too much can be around $40 per month, while the Internet is a bit less at around $30—of course, both depend on your usage and need. In either case, it's still a lot less expensive than the US.
Food, Restaurants, and Groceries The cost of groceries and food is low, especially if you eat like a local. Buying at the open-air markets is certainly the most economical way to shop, but there are also a few larger grocers that stock pretty much everything. Eggs are $1.78 a dozen, a litre bottle of olive oil is $6.65, and chicken is $1.65 per pound—so keeping on a budget is pretty easy.
At the popular Ayala Mall, you'll have your pick of a wide variety of international restaurants, as well as some of the best shopping in the Philippines.
At Michel's Deli and Café and you can pick up a crusty loaf of artisan bread or a nice bottle of French wine ($4.25). A great way to save money is to join S&R, Philippine's answer to Costco. It costs $15 annually and it's worth it. It has everything from fresh fruit and vegetables to bedsheets and snorkeling/camping equipment.
However, Cebu has so many international restaurants that expats don't cook dinner at all if they choose to do so. There's a wide variety of cuisine there; Greek, Spanish, French, Chinese, Thai, even pizza—and that is just on one floor of the extremely popular Ayala Mall. Some of those places can get pricey, but if you go out for local food, even at the most famous lechón (roasted whole pork) restaurant, it will only cost you about $7 for two, and that is with rice, veggies, and a large beer.
Healthcare
Going to a doctor in Cebu is just a matter of finding which one you like. The city has more than nine hospitals. Chong Hua Hospital is the one most frequented by ex-pats. It only costs about $5 for a general doctor visit and even medicine is extremely affordable—a round of antibiotics will set you back $11. If you're in need of dental care; cleaning costs about $10 and tooth extraction and a root canal will cost you from $100 to $300.
Cebu has some very good hospitals. Chung Hua being the top and the prices are unbelievably low. A colonoscopy is about $250 USD and they use state of the art equipment. Many of the Doctors have trained in the USA. Do not worry about the medical services if they are at Chung Hua hospital, they are a top-notch hospital and the prices are very inexpensive.
Healthcare in Cebu is so affordable that the majority of ex-pats don't take out health insurance, and instead opt to pay for treatment on a case by case basis. The savings many ex-pats accumulate, thanks to the low cost of living, are often sufficient in case of an emergency. But if you prefer the certainty of health insurance, there are various ways to obtain it once you are settled in. PhilHealth is a government-subsidized option that is available, but there are also private options from companies like Bupa and Blue Cross Blue Shield.

Cebu Living ─ is it for you?
Cebu is modern, prosperous, and industrialized, with all the amenities of a First-World city and an extremely affordable cost of living. With an enormous range of international restaurants, theatres playing American movies, and shopping malls and grocery stores that have everything; you won't be missing the conveniences of home—making it the perfect destination for ex-pats and retirees who enjoy all the comforts of the modern world. And, if you ever need a break from big city life—some of the most beautiful beaches in the world are just a few hours' drives away…
However, it isn't paradise; living in the Philippines is life. Life has its good times and its bad times. Also, there are many adjustments one must make in order to happily live in the Philippines. How you see the Philippines isn't the same for you as it will be for someone else. How you see the Philippines depends on what is between your own ears.
It doesn't depend on how much money you have, though more money does help. I know people that live here with no real limits on their budget. Some of them hate it. I know people that live here on $900 a month and love it. I have seen some people that were very unhappy in their homeland and now are very happy in the Philippines.
Visit Facebook Page: Global Pinas for Philippines
Cost of Living in Cebu: Click Here
[Curated content based on excerpts from posts, blogs, media articles, and sponsored research]