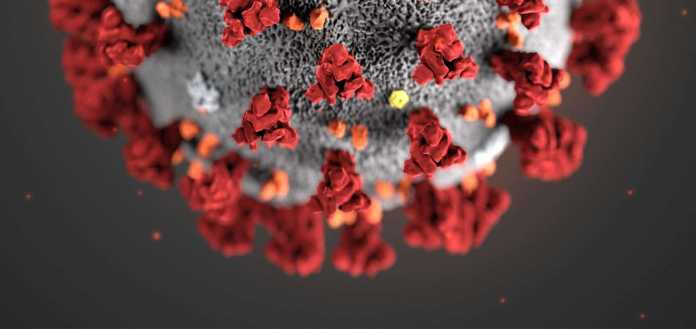 The COVID-19 outbreak is a global pandemic, and with that comes a lot of false information on the internet.
It is our objective to provide you with reliable facts, figures, developing news, health tips, FAQs, and latest information as they relate to coronavirus (COVID-19).
FACTS
Pneumonia of unknown cause detected in Wuhan, China was first reported to the WHO [World Health Organization] Country Office in China on December 31, 2019.
The outbreak was declared a Public Health Emergency of International Concern on January 30, 2020.
On February 11, 2020, WHO announced a name for the new coronavirus disease as COVID-19.
On March 11, 2020, WHO upgraded the status of the COVID-19 outbreak from epidemic to pandemic.
What's the Difference between an Epidemic and a Pandemic?
Before WHO March 11 announcements, the COVID-19 outbreak was being described by the UN health agency as an epidemic. This means that it had spread to many people, and many communities, at the same time.
By labelling the spread a pandemic, WHO was indicating the virus was now a worldwide phenomenon. The decisions also reflect the WHO's concern at what it calls the "alarming levels of coronavirus spread, severity and inaction", and the expectation that the number of cases, deaths and affected countries will continue to climb. However, calling COVID-19 a pandemic does not mean that it has become more deadly, it is an acknowledgement of its global spread.
The WHO chief acknowledged that the COVID-19 spread is the first pandemic to be caused by a coronavirus (i.e. any of the large variety of viruses that cause illnesses ranging from the common cold to more severe diseases). He also pointed out that all countries can still change the course of this pandemic, and that it is the first-ever that can actually be controlled.
Source and Spread of the Virus
Coronavirus are a large family of viruses that are common in people and many different species of animals including camels, cattle, cats, and bats. Rarely, animal coronavirus can infect people and then spread between people such as with MERS-CoV, SARS-CoV, and now with this new virus (named SARS-CoV-2).
The SARS-CoV-2 virus is a betacoronavirus, like MERS-CoV and SARS-CoV. All three of these viruses have their origins in bats. The sequences from U.S. patients are similar to the one that China initially posted, suggesting a likely single, recent emergence of this virus from an animal reservoir.
Early on, many of the patients at the epicenter of the outbreak in Wuhan, Hubei Province, China had some link to a large seafood and live animal market, suggesting animal-to-person spread. Later, a growing number of patients reportedly did not have exposure to animal markets, indicating person-to-person spread. Person-to-person spread was subsequently reported outside Hubei and in countries outside China, including in the United States. Some international destinations now have ongoing community spread with the virus that causes COVID-19, as do some parts of the United States. Community spread means some people have been infected and it is not known how or where they became exposed.
Learn what is known about the spread of this newly emerged coronaviruses.
Key Facts about COVID-19
United States Centers for Disease Control and Prevention (CDC)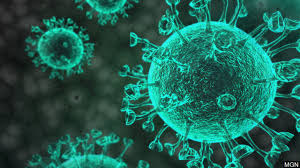 In the United States of America, CDC ─ nation's health protection Agency─ is responding to this outbreak of respiratory disease caused by coronavirus that was first detected in China and which has now been detected in more than 163 locations internationally, including in the United States. The virus has been named "SARS-CoV-2" and the disease it causes has been named "coronavirus disease 2019" (abbreviated "COVID-19").
On January 30, 2020, the International Health Regulations Emergency Committee of the World Health Organization (WHO) declared the outbreak a "public health emergency of international concern" (PHEIC). On January 31, the U.S. Health and Human Services Secretary Alex M. Azar II declared a public health emergency (PHE) for the United States to aid the nation's healthcare community in responding to COVID-19.
On March 11, WHO publicly characterized COVID-19 as a pandemic.
On March 13, the President of the United States declared the COVID-19 outbreak a national emergency.
CDC: Situation Summary (COVID-19)
CDC: Learn More about COVID-19
CDC: Coronavirus Disease 2019 and You─ Fact Sheet
CDC: How to Prepare (COVID-19)
CDC: How to Protect Your Self (COVID-19)
CDC: Symptoms (COVID-19)
CDC: Testing for COVID-19
CDC: If You are at Higher Risk (COVID-19)
CDC: If You are Sick (COVID-19)
CDC: Frequently Asked Questions (COVID-19)
CDC: Travel (COVID-19)
CDC: Schools, Workplaces & Community Locations (COVID-19)
CDC: Healthcare Professionals (COVID-19)
CDC: Healthcare Facilities (COVID-19)
CDC: Information for Laboratories (COVID-19)
CDC: Communication Resources (COVID-19)
CDC: Cases and Latest Updates (COVID-19)
WHO: Confirmed COVID-19 Cases Report & Global Map
Severity of COVID-19
The complete clinical picture with regard to COVID-19 is not fully known. Reported illnesses have ranged from very mild (including some with no reported symptoms) to severe, including illness resulting in death. While information so far suggests that most COVID-19 illness is mild, a report out of China suggests serious illness occurs in 16% of cases. Older people and people of all ages with severe chronic medical conditions — like heart disease, lung disease and diabetes, for example — seem to be at higher risk of developing serious COVID-19 illness.
A CDC Morbidity & Mortality Weekly Report that looked at severity of disease among COVID-19 cases in the United States by age group found that 80% of deaths were among adults 65 years and older with the highest percentage of severe outcomes occurring in people 85 years and older.
Learn more about the symptoms associated with COVID-19. Learn more about symptoms associated with COVID-19 (Video) 
[Curated content based on excerpts from posts, blogs, media articles, and sponsored research]