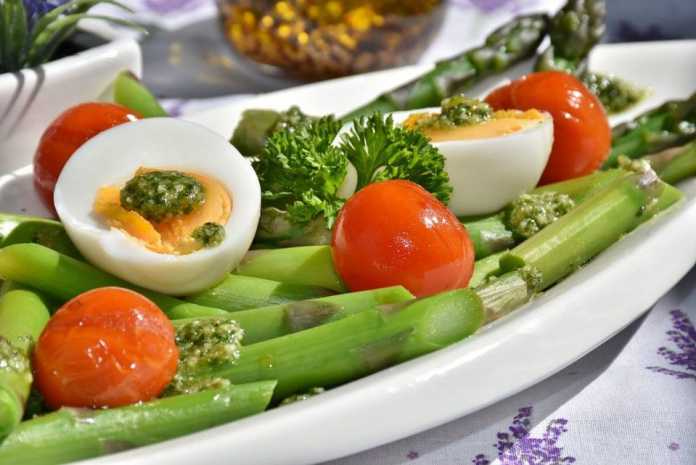 On a ketogenic diet, your entire body switches its fuel supply to run mostly on fat, burning fat 24 by 7. It becomes easier to access your fat stores to burn them off. A keto or ketogenic diet is a low-carb, moderate protein, a higher-fat diet that can help you burn fat more effectively. Keto diet for weight loss is one of the best ways to shed excess body fat. This is great if you're trying to lose weight, but there can also be other benefits, such as less hunger and a steady supply of energy — without the sugar peaks and valleys that often occur when eating high-carb meals. Not only the keto diet can be useful for losing excess body fat without hunger but it also helps in improving type 2 diabetes.
Low Carb Breakfast – Egg Burritos Recipe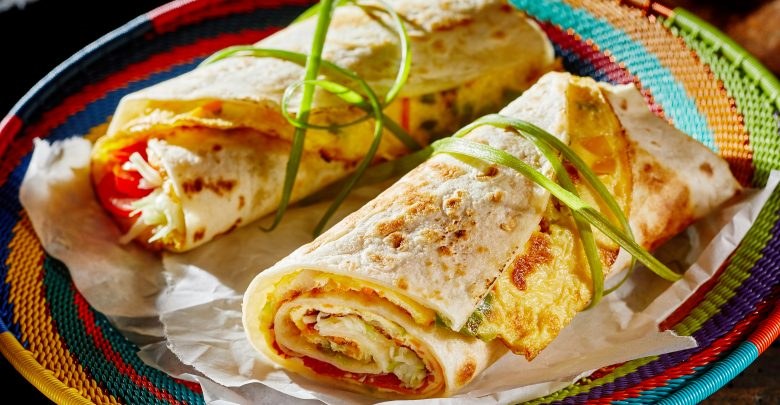 Ingredients for Egg Burritos
Total Servings: 8 People
Olive oil, to taste
½ small white onion
1 green bell pepper, seeded and diced
1 red bell pepper, seeded and diced
1 cup cremini mushroom, sliced
kosher salt, to taste
1 cup kale, roughly chopped
8 large eggs
⅓ cup whole milk
Pepper, to taste
8 whole-wheat tortillas
16 Oz pinto bean
¼ cup shredded cheddar cheese
¼ cup shredded Monterey jack cheese
Salsa, for serving
Healthy Low Carb Egg Burritos Preparation
Cooking Time: 30 Minutes
Calories: 345 Total fat: 12 grams Total carbs: 41 grams Dietary fiber: 10 grams Sugars: 4 grams Protein: 20 grams
Heat a large skillet over medium heat with a drizzle of olive oil. Add the onion and cook for 3 minutes, or until translucent. Add the bell peppers and mushrooms and season with salt. Sauté for 1-2 minutes, then cover and cook for 5 minutes, until the peppers and mushrooms are softened.
Add the kale and cook until wilted. Remove the veggies from the pan and set aside. Wipe out the pan.
In a bowl, combine the eggs, milk, salt, and pepper. Whisk to combine. Set aside.
Heat another drizzle of olive oil in the clean pan. Add the eggs and cook until scrambled to your liking. Remove from the heat.
Lay a tortilla on a clean work surface. Add about ⅛ of the eggs and cooked vegetables, 2 ounces of beans, and ½ tablespoon each of the cheddar and Monterey Jack cheeses to the center. Fold in the sides of the tortilla, then roll into a burrito. Repeat with the remaining ingredients.
Heat a clean skillet over medium-high heat. Sear the burritos on both sides, starting with the seam side, until the tortilla is brown and crisp.
When ready to eat, unwrap a burrito and microwave for 3 minutes. Serve with salsa.
Wrap the burritos individually in foil or reusable beeswax wraps. They will keep in the freezer for up to 3 weeks.
ARE BURRITOS KETO?
Regular burritos are not keto or low carb friendly; however, low carb burritos are an excellent alternative for those following a low carb lifestyle. They do contain wheat, so they would not be considered strict keto, but I eat them occasionally and stay in ketosis.
Amazon – Low Carb – Whole What Tortillas