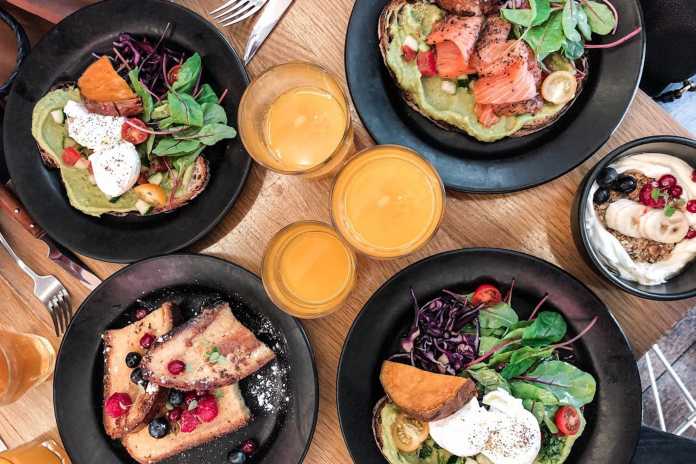 In Today's world, the majority of the individuals are looking to lose weight to get fit and want to look smart. There are a plethora of weight loss options available nowadays like different kinds of low-fat diets, juices, recipes, etc. The ketogenic diet is one of them. A keto diet for weight loss is one of the most trending options for an individual to lose bodyweight which makes them fit and protect from various diseases that occurs due to excessive body weight.
If you are looking to lose weight or thinking of dieting then Ketogenic diet is one of the most feasible options for you to lose weight. Most of the people across the world are suffering from obesity and metabolic diseases. In fact, metabolic syndrome affects millions of people in the US and can lead to a variety of different health-related problems.
On the other hand due to obesity peoples are suffering from various heart, blood pressure, and other sorts of diseases that may be life-threatening most of the time. To combat these problems many diets evolved and backed by scientific research. A keto diet for weight loss is one of them and is well supported by science.
The Keto diet for weight loss is something that most people have heard nowadays. It is one of the well-known methods across the world to shed excess body weight and improves health. However, before we step into what different things to eat in Keto diet or how to start Keto diet, first let us understand what the ketogenic diet actually is
What is a Ketogenic Diet?
A ketogenic diet is very low in carbs moderate in protein and high in fat. This kind of diet resembles the Atkins diet. Keto diet reduces the intake of carbohydrates and increases the intake of fat. Due to the reduction of carbs and increased fat body entered into a metabolic state called ketosis Where the actual diet name as "Keto Diet" derived from.
After taking such a diet for the next couple of days and weeks, the body and brain become highly efficient in burning fats and ketones for fluids instead of carbs. It can also turn fats into ketones in the liver that is highly beneficial in supplying energy to the brain.
Keto diet also helps to reduce blood sugar and insulin levels and increase ketones that have enormous health benefits.
Ketogenic Diet Versus Other Low Fat Diets
Most of the researches shows that the ketogenic diet is far superior to other low-fat diets. One of the major benefits of a keto diet for weight loss is that it is highly filling and hence you never feel like you are starving. Several studies across the world have already proven the effectiveness of the keto diet plan and individuals can easily lose weight without counting the number of every bite they eat or counting the total number of calories in each and every food item.
The majority of the studies show that people on a ketogenic diet lose much more weight than a normal calorie-restricted low-fat diet. Another study shows that people on the ketogenic diet lost 3-4 times more weight than those on the diet recommended by several experts on this globe. The reason behind so much popularity of the keto diet is that it not only helps in weight loss but it gives overall good health and reduces several metabolic diseases.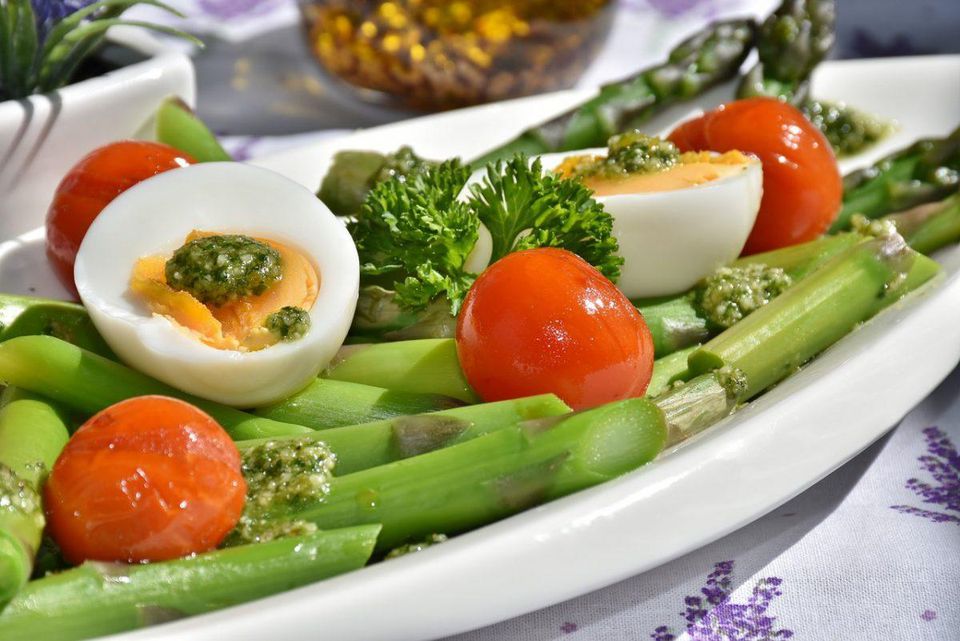 Things to Consider Before Starting Ketogenic Diet
All kinds of diets are not suitable for everyone. It depends on individual interests, lifestyle, taste buds, body types, preferences, and several other factors.
However Ketogenic diet creates wonders for the people who are obese, overweight and have metabolic syndromes. But for people who don't like high fats food and love carbs then it seems a bit hard to follow a keto diet for such people. So people who love more carbs and less fat they can also try the keto diet for the short term that helps them to lose weight and improve overall health. But it requires proper discipline and it should be followed by healthy eating.
Keto diet for weight loss sometimes tough for vegetarians or vegans since egg, meat, fish plays a major role in this diet. Hence it is advisable to consult some good dieticians before starting a keto diet and make sure you should always make the right decision for your health and body.
Different Type of Foods in Keto Diet to Lose Weight
The following are the keto-friendly foods to consume while you are on a ketogenic diet. These foods are considered as one of the best keto diets for weight loss.
Eggs: Eggs play a vital role in the ketogenic diet. Pastured, organic whole eggs are the best choice in a keto diet.
Meat: Meat is also one of the most important food in a keto diet. Red meat, ham, bacon, sausage, and turkey are staples.
Fish: Salmon, trout, and tuna are very good for the keto diet menu.
Vegetables: Vegetables with a low percentage of carbohydrates like tomatoes, onions, peppers and other green veggies in the keto diet.
Dairy: It is a must for a keto diet. Cheese, butter, yoghurt, and cream must be included.
Nuts and seeds: Flax seeds, pumpkin seeds, chia seeds, walnuts, almonds frames an important role in a keto diet.
Avocados: Whole avocados can be added to any meal or snacks.
Condiments: Salt, pepper, lemon juice, fresh herbs, and other healthy spices can be added.
Healthy oils: Coconut oil, avocado oil, olive oil, and sesame oil must be included as healthy fats in the keto diet.
Beverages: Keto friendly beverages includes water, sparkling water, and unsweetened coffee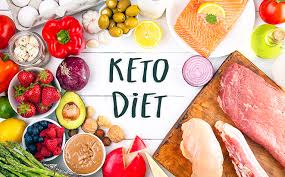 Different Types of Food to Avoid to Lose weight in Keto Diet
In the Ketogenic diet plan, it is always advisable to avoid processed foods like fast foods, processed meats, packaged foods, and food that contains artificial colours, various preservatives, and different types of sweeteners along with unhealthy fats.
Following foods to avoid during keto diet for weight Loss
Sweet and sugary foods: Foods with high sugar content like sugar, icecreams, mapple syrup, coconut sugar, etc
Baked Goods: Cookies, white bread, whole wheat bread, doughnuts, and rolls.
Starchy vegetables: Potatoes, sweet potatoes, corn, peas, pumpkin, and butternut squash.
Beans and Legumes: Black beans, lentils, chickpeas and kidney beans
Fruits: Citrus fruits and fruits like grapes, banana and pineapple.
Pasta: Noodles and spaghetti
Sweetened Beverages: soda, juice, sports drinks and teas.
Alcoholic Drinks: Beers, Wines and sugary mixed drinks.
Processed Foods: Fast food, packed foods, processed meats such as hot dogs
High Carb Sauces: Dipping sauces, Barbecue sauce, and sugary salad dressings
From the above-mentioned points, it seems like a lot of food items are restricted, but there are so many other varieties of healthy meals and delicious recipes that are available under the keto diet plan.
Ketogenic Diet and Weight Loss
There are so many pieces of evidence that ketogenic diets are highly effective for weight loss. They will help you to reduce fat, preserve muscle mass, and helps to combat various diseases.
In fact, various studies have done a comparison of a low-fat diet versus a ketogenic diet for weight loss. Most of the findings have shown that a ketogenic diet to be much superior to other low fats diet even when total calorie intake is matched.
Some studies have shown that people on a ketogenic diet lost 2.2 times more weight than those who are on low fat and low-calorie diet. Cholesterol levels and Triglycerides also improved significantly after following a keto meal plan properly.
If you don't like counting calories every day then the keto diet for weight loss is the best suitable option for you. Just you need to eliminate certain foods and follow proper planned keto diet without tracking calories.
Healthy Keto Snacks Option
There are a variety of healthy keto snack options are available while you are on a ketogenic diet. Since snacking between meals can help to reduce hunger and it will keep you on track during a ketogenic diet plan.
Below some of the best snacks options available while you are following a keto diet
Almonds and cheddar cheese
Half an avocado stuffed with chicken salad
Guacamole with low-carb veggies
Trail mix made with unsweetened coconut, nuts, and seeds
Hard-boiled eggs
Coconut chips
Kale chips
Olives and sliced salami
Celery and peppers with herbed cream cheese dip
Berries with heavy whipping cream
Jerky
Cheese roll-ups
Parmesan crisps
Macadamia nuts
Greens with high-fat dressing and avocado
Keto smoothie made with coconut milk, cocoa and avocado
Avocado cocoa mousse
Thus ketogenic diet is highly filling you may require only one or two snacks on a daily basis depending upon your activity level. It is also not advisable to keep snacking throughout the day it will result in weight gain and doesn't serve the purpose of a keto diet.
It's always advisable to consume the proper number of calories based on your activities, weight loss goal, age, and Gender.
Conclusion:
The popularity of the keto diet plan in the US and other parts of the world is emerging day by day since a variety of healthy recipes and meals are available online and it can be easily customizable according to your taste buds and preferences. But please make sure a healthy keto diet should consist of about 75% fat,20% protein, and less than 5% of carbohydrates.
In a nutshell focus on high fats and low carb foods like eggs, meat, dairy, low carb veggies, and sugar-free beverages. So what are you waiting for just go ahead and start your keto diet now.
Stay Positive and committed towards your goal while following a keto meal plan. A keto diet for weight loss is one of the best option to shed excess body fat that makes you looks smart.
Finally, check out our Low Carb Breakfast – Egg Burritos Recipe for Keto Diet Plan.