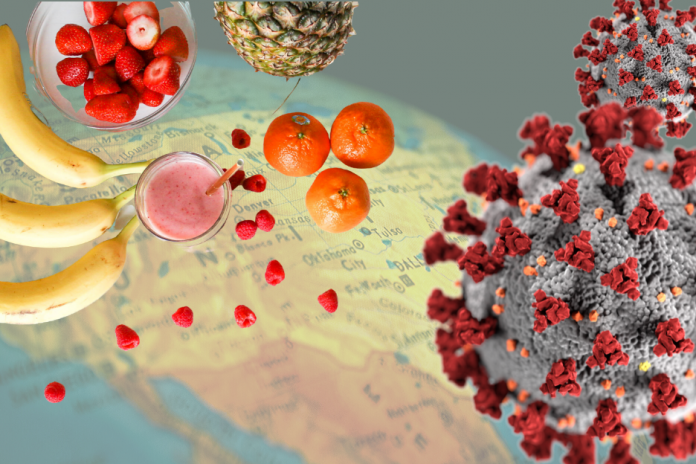 Covid-19 or Coronavirus is one of the most trending topics in the year 2020 and people have a lot of fear inside them means how they can combat this virus and how they can survive better with this virus. Since there is no full-proof treatment and vaccine is available so far. In this article, we are throwing some light on 5 tips to boost the immune system during COVID-19 Pandemic
COVID – 19 or Coronavirus was declared as a global pandemic by the World Health Organization(WHO) in March 2020. It adversely affects population all across the world, there are few key measures that individuals can take to fight this pandemic.
The best way to fight against the covid-19 pandemic or to stay away from it is that by following proper precautions, boosting immunity, and following the government guidelines properly.
How to Protect Yourself from Covid-19 or coronavirus?
While it is crucial to follow certain hygiene standards like washing and sanitizing hands frequently when you traveled outside or have touched some unknown objects. Using alcohol-based sanitizer and wearing good quality masks are some of the best ways to protect against the covid-19 virus.
Since the covid-19 virus use to spread through droplets and it enters through nasal passage and mouth. There are certain tips to boost your immune system during the covid19 pandemic since the immune system plays a vital role to fight against this virus.
Individuals who have preexisting diseases like diabetes, Hypertension, Kidney problems, cardiovascular disease, respiratory issues, and other types of existing morbidities are having more chances of covid-19 infections. It is also proven that with the age general immunity reduces as you get older.
At a young age with no preexisting disease chances of the covid-19 infection will be little less provided that you have a strong immune system and do not engage in activities like smoking that use to deteriorate your health.
In this article, we have discussed some of the best 5 tips to boost the immune system during the covid-19 Pandemic.
5 Amazing Tips to boost your immune system during covid19 pandemic
Eat foods that boost the overall immunity of the body. Add immunity-boosting vegetables in your diet like green leafy vegetables, tomatoes, spinach, beetroot, carrots, asparagus, and broccoli and add immunity-boosting fruits like mango, strawberries, and citrus fruits like mosambies.kiwi, etc.
These fruits and vegetables are considered as immunity-boosting vitamins since it contains vitamins A,C,D and E and minerals like magnesium, selenium, and zinc. These diets are good for kids as well as old people since they have more chances to catch this virus.
Eat low carb diets that help to control high blood sugar and blood pressure. Take some natural immunity supplements like ginger, turmeric, gooseberries(amla) that boost immunity naturally. There are several herbs like garlic, black cumin, basal leaves, etc. And certain seeds like flax seeds, pumpkin seeds, sunflower seeds and melon seeds that are a rich source of proteins and vitamin E.
Try certain probiotics like yogurt, fermented food, and Yakult these are good sources to rejuvenate the composition of gut bacteria that are good to absorb nutrients from the body.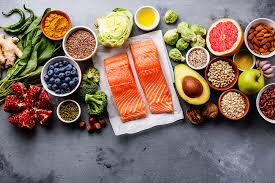 Take Proper Adequate Sleep:
Take proper sleep of around 7-8 hours is one of the best ways to build immunity for your body. By taking proper sleep human body naturally repairs and recovers from the wears and tears.
Improper sleep will make the body tired and makes brain lethargic and dull and this result reduces immunity to fight against the covid-19 virus.
Drink ample amount of water and fluids throughout the day. Drink at least 8-10 glasses every day that helps to flush out toxins from the body that reduces the chances of flu. Other fluids like fresh fruit juices of Green Juice, Lemon Juice, Watermelon cucumber juice and juices made from citrus fruits that help to keep your body hydrated throughout the day.
Coconut water is one of the best drinks to keep you hydrated and helps to beat the heat and keeps the body hydrated.
Keep Yourself De stressed
During the covid-19 era staying indoors is not an easy task it can be stressful and sometimes it affects the mental balance and creates psychological problems. To fight against covid-19 proper mental balance is a must, several studies show that fear of coronavirus is deadlier than the virus itself.
To overcome mental stress and various emotional and psychological problems follow below-mentioned steps
Practice Meditation On Daily Basis:
Meditation is one of the best ways to release stress and maintains proper mental balance. It helps to relax the mind against all external distractions and negativity. Start meditation on a daily basis for at least 10mins that makes a huge difference in your daily lives. It helps to keep you more focused and energetic throughout the day.
Having proper mental balance is a must to keep your immunity strong to fight against the covid-19 virus. If you want to try mediation there are various Youtube channels and websites like Mindfulness, Heartfulness that have instructional resources to help you meditate.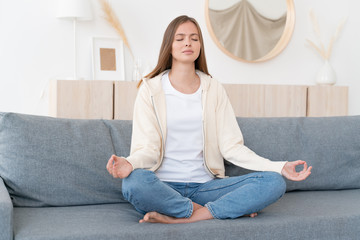 Avoid Smoking, Alcohol and other addictive substances
Smoking, drinking excessive alcohol, and another addiction to drugs weakens the respiratory system. Since a strong respiratory system is a must to fight against viruses, smoking and drinking weaken lung capacity and destroys the cell lining of the respiratory tract, these cell linings are crucial to fight against COVID-19 viruses that enter through your nasal passage.
So kindly avoid excessive smoking and drinking and try to boost the immune system by following a proper diet and good habits.
Avoid Unnecessary Travelling:
Avoid all non-essential travels most COVID 19 cases are imported cases that later spread to the communities. In case you have to travel under emergency then always covers your nose and mouth with a good quality mask and carry alcohol-based
Sanitizer all the time. Sanitize your hands whenever you touch surface and objects since covid-19 virus use to stay on the surface for a long time.
Always maintain social distancing, since social distancing is the key to fight against coronavirus. In a nutshell, avoid non-essential travels, follow all necessary instructions, and maintain social distancing.
Some Additional Tips to Boost Immune System
All the above-mentioned tips are definitely going to help to boost the immune system and fight against covid-19 virus. Below are some additional tips to follow along with the above-mentioned guidelines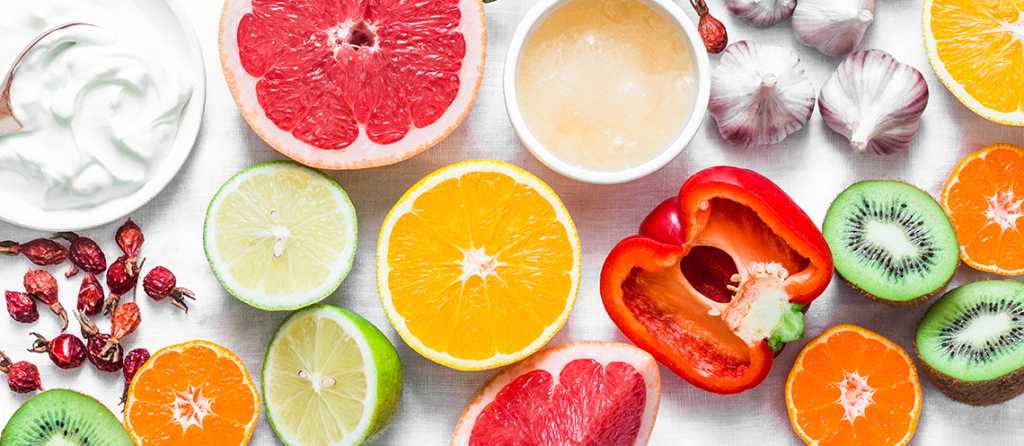 Vitamin C
Vitamin C is one of the most crucial elements to boost immunity. It helps to prevent the common cold and is one of the key elements during the covid-19 treatment. It's so a powerful antioxidant and protects against damage that occurs due to oxidative stress. For severe infections like acute respiratory distress syndrome(ARDS) high dose of vitamin C has significantly improved the symptoms in patients.
Zinc
Zinc is a vital component to fight against cold, flu, and other viral infections. It is always advisable to consume Zinc supplements in the form of tablets or powder, especially for older people.
Vitamin D
Vitamin D is one of the key ingredients to boost the immune system though it has a mild protective effect against respiratory tract infections. The majority of the people have a deficiency of vitamin D nowadays, so its better to consult your doctor for Vitamin D supplement.
Turmeric and Garlic
Consumption of turmeric and garlic is one of the best ways to boost the immune system. Garlic has tremendous antiviral and anti-inflammatory properties that enhance the immune system.
Bottom Line
Apart from the above-mentioned 5 tips to boost the immune system during the covid-19 pandemic, It's always advisable to maintain a healthy lifestyle and maintain all necessary hygiene. In a nutshell, practice below mentioned things on a regular basis
Drink lukewarm water throughout the day.
Practice yoga, meditation and home exercises on a regular basis
Drink green tea, herbal tea along with cinnamon, black pepper, tulsi, etc
Apply mustard oil, sesame oil or coconut oil in your nostrils to keep the nostrils clean.
Increase the intake of cumin, turmeric, ginger, garlic, etc.
Stay hydrated throughout the day.
Battle against the covid-19 pandemic is fought by our doctors, healthcare workers, nursing staff, Police force, etc. We need to pay huge respect to them by staying indoors and following all proper guidelines since they are working at high risk to save thousands of lives.
Stay safe, Positive, and strong during this Covid-19 pandemic!