The whole world is going through the tough phase of coronavirus(covid-19) crisis that created a huge impact on physical and mental well being. In these tough times, traditional systems of yoga and meditation play a vital role to boost the immune system and promotes physical and mental health. In this article will throw some light on the benefits of yoga to boost the immune system during the covid-19 pandemic.
In the previous article, we have discussed the role of meditation to manage stress during the covid-19.In this article, we will cover the benefits of yoga to boost immunity. Lack of proper sleep, poor diet, overthinking about the virus, and leading a stressful life all lead to a weak immune system that causes sickness.
Along with following a proper nutritious diet, adequate sleep, avoidance of unnecessary traveling, maintaining social distancing and following proper hygiene, etc. There is a need for regular exercise to make the overall immune system strong. Practicing yoga on a regular basis is one of the best ways to achieve this.
What is Yoga?
According to Wikipedia "Yoga is an old discipline from India. It is both spiritual and physical. Yoga uses breathing techniques, exercise, and meditation. It helps to improve health and happiness. Yoga is the Sanskrit word for union. Patanjali was a pioneer of classical yoga. He defined yoga as "the cessation of the modification of the mind" (stopping changing the mind).
Yoga is one of the best ways to keep us healthy and strong during these tough times of covid-19 pandemic. The regular practice of yoga has shown significant results. Different kind of pranayamas, asanas helps to build body strength and raise energy levels that help to build a good immune system. It helps to reduce stress and anxiety levels that bring positivity and happiness in life.
Benefits of Yoga During covid-19 Pandemic
International Yoga day uses to celebrate every year on 21st June across the world to encourage people to include yoga in their daily routine life. Since it is one of the best ways to maintain good physical and mental health.
Nowadays there are various corporates, educational institutions, government offices, and schools that encourage people, students, and their employees to practice yoga at home on a daily basis. The overall idea behind this is to improve the overall immunity of the body during covid 19 that diminishes stress and anxiety in daily lives.
After practicing yoga for a couple of days the majority of the people observed the below benefits:
Boosts immunity: Yoga and pranayamas are one of the best methods to make a robust immune system that helps to fight against various pathogens like viruses, bacteria etc.various breathing exercises like kapalbhati,anulom vilom helps to boost immunity.
Reduce Stress: Yoga is one of the best stress buster as per the several studies conducted. It is one of the best ways to keep mind and body calm.
Maintains Optimum Weight: After practicing yoga regularly helps to maintain an optimum bodyweight that helps to keep the overall body fit.
Sound Sleep: Practicing yoga makes the mind and body calm that leads to sound sleep and boost immunity.
Improves Mental and physical health: It is of the best method to improve physical and mental health by improving brain functionality that calms the mind.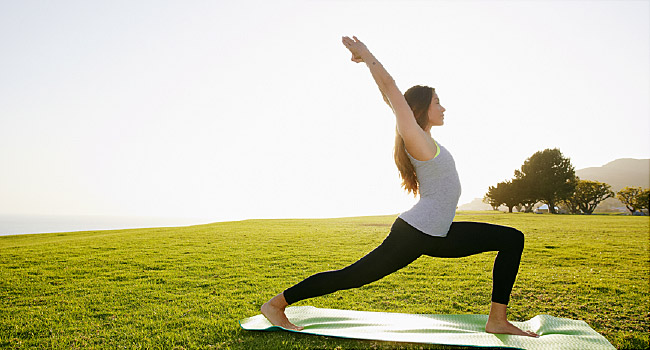 How to start practicing yoga during the covid-19 Pandemic?
Most people are in dilemma on how to start practicing yoga on a daily basis. There are various youtube channels and websites available where they have mentioned step by step methods to practice yoga properly.
Below are some of the routine exercises to practice on a daily basis to keep you fit during COVID 19 pandemic. Since there are immense benefits of yoga to boost the immune system during the Covid 19 pandemic.
Surya Namaskar:
Suryanamaskar in yoga is an exercise that constitutes a sequence of twelve gracefully linked asanas. The asana sequence originated in the 9th century in India under the Hath yoga tradition.
The basic steps in Surya Namaskar include moving from a standing position into downward and upward dog poses and then back to the standing position but many combinations are possible.
No need to go to the gym during this pandemic. It is one of the best exercises for the overall body that boosts the immune system and keeps the body fit.
Breathing Exercises:
Breathing exercises are one of the best ways to reduce stress and anxiety during the covid 19 pandemic. Covid 19 virus uses to attack the lungs and respiratory system and use to enter through the nasal passage.
In the case of covid-19 pandemic, deep breathing exercises are very effective. Deep breathing exercises work since it encourages contraction and expansion of muscles.
Kapalabhati Pranayam and anulom vilom are one of the best breathing exercises to make the immune system and lungs strong that is need of an hour to protect against SARS COV2 virus.
Steps to do Kapalbhati Pranayam
Start by sitting in a comfortable position.
Close your eyes and keep your spine straight.
Place your palms on your knees, facing up.
Exhale completely.
Inhale normally through the nostrils and exhale sharply, pulling your navel in toward your spine – allowing your belly to forcefully expel all the air from the diaphragm and lungs by compressing it.
As you relax the navel and abdomen, your breath will flow into your lungs automatically.
Try taking such 20 breaths to complete one round and relax without opening your eyes and feel the sensations in your body.
You may do two more rounds of Kapalbhati Pranayam.
Beginners may start with just 2 minutes a day and gradually increase the practice with time.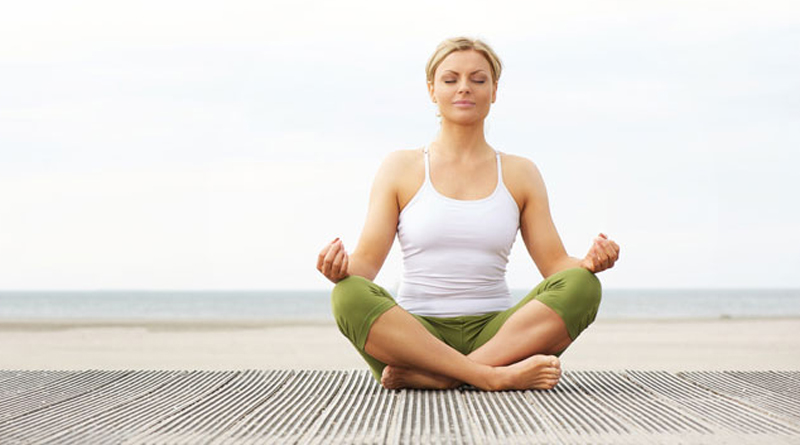 Best Time to do Kapalbhati Pranayam
Morning time is the best time to do kapalabhati Pranayam on an empty stomach before breakfast. Also its possible to do this 2 hours after your last meal but morning time is the best.
Anulom Vilom
Another breathing exercise is Anulom Vilom. it is one of the best breathing exercises to make the lungs strong.
How to do Anulom Vilom Pranayam
Sit comfortably by Keeping your back straight. Now place your right thumb on your right nostril and inhale deeply from your left nostril. After that close the left nostril with your ring finger and exhale from the right nostril. After exhalation inhales from the right nostril and repeats the same process.
Start by doing at least 5 mins on a daily basis in the early morning.
Benefits of Breathing Exercises
It improves lung capacity
Increases resistance of the sinus
It makes the overall body relax and stress-free
It promotes digestion
It improves brain function.
It clears mucus in the air passages and reduces congestion
It improves brain functionality and calms the mind
Caution: Avoid breathing technique kapalbhati if you suffer from high blood pressure, a heart ailment, recently had some surgery, etc. Consult your doctor before starting.
Bottom Line
In these tough times of covid 19 pandemic life becomes highly uncertain and it increases mental health problems. Yoga and meditation are some of the best ways to deal with this.
The bottom line is apart from taking all necessary precautions like wearing masks, avoid unnecessary traveling, keeping personal hygiene, following proper diet etc. Include yoga in your daily routine life.various yogic and breathing exercises have immense health benefits by keeping immune and respiratory system strong that boosts the immune system to fight against covid 19 virus.
In a nutshell, by choosing healthier lifestyle choices such as yoga, meditation, proper sleep patterns, proper hygiene, and following all other mandatory guidelines will go a long way in preventing the spread of covid 19.