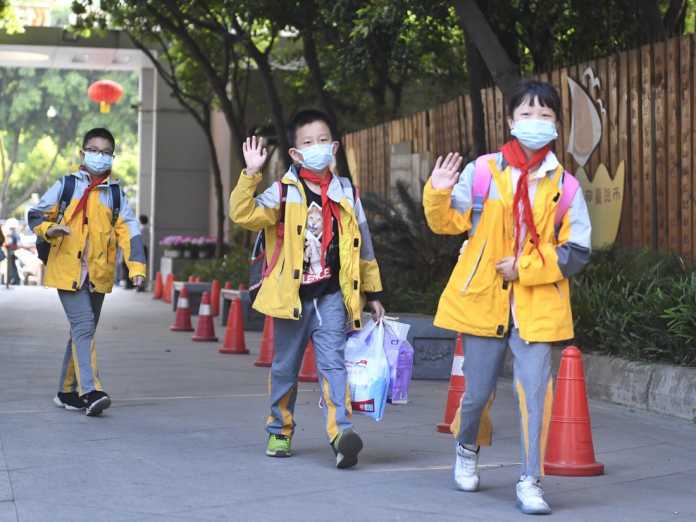 As the entire world is going through the tough and challenging phase of covid 19. It creates an adverse impact on physical and mental well being of the people. Schools and colleges also fall under the same category. From the past couple of months, most of the schools are conducting online virtual classes.In this article we are throwing light on precautions while return to school during COVID 19 Pandemic.
Some schools are planning to re-open during the next couple of weeks and months. But the majority of the parents are wondering whether it's safe to send their kids to school during the covid 19 pandemic or not.
According to the American Academy of Pediatrics(AAP) and some other health, experts says that getting kids back to the school is best for their mental, physical, emotional and social health. It's good for kids in-person learning. Overall child development is best in the school premises as compared to online virtual classes.
Higher school management, school officials and teachers need to take all necessary level of precautions to reopen the schools during COVID 19 pandemic for kids in-person learning.To prevent the spread of coronavirus schools may limit the class sizes, make proper schedules, maintain social distancing, kids and teachers to wear masks and take all necessary precautions as per the guidelines issued by health care experts and government.
Why School learning is best for students?
Schools provide overall growth to the child, not just only academics. Sports, various kind of exercises, games, yoga, children's play area etc helps to boosts the physical and mental health of the children which is not possible through online learning. Schools make kids more social since they use to interact with other kids and teachers which makes them bold. At schools, kids use to get healthy meals, access to the internet, library and many other vital services.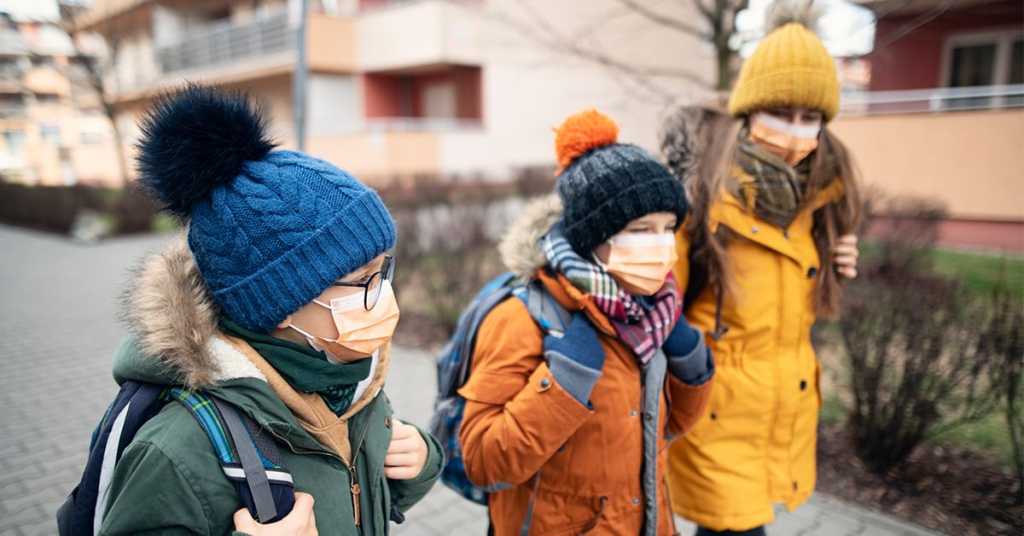 In a nutshell, schools groom the overall personality of the child which is must to face real-life challenges in the modern world.
Also Read: Benefits of Yoga to boost Immune System During Covid-19 Pandemic
What Precautions schools should take to Prevent covid-19
Schools should take following below-mentioned precautions to prevent the spread of coronavirus
Maintain Social Distancing: Social distancing also called as physical distancing. Students, teachers and entire school staff should maintain at least 6ft distance among each other. It definitely helps to prevent the spread of coronavirus. In the classrooms keep desks at least 3 ft apart and avoid close contact with anyone. Students, kids, teachers and entire school staff should use cloth face coverings, limit personal meeting with other members and avoid areas such as staff lounges.

Covering Face and wearing a mask: All kids, school members should cover their face with cloth coverings or good quality masks. It helps to cover their nose and mouth. Since covid 19 virus enters through the nasal passage. Cloth face coverings are safe to wear for long periods of time means during the whole school day if worn properly. Preprimary school kids and elementary school-age kids should also wear masks if they keep touching their faces a lot.

Washing Hands Regularly: Kids and school staff members should wash their hands with soap and water on a regular basis. In case if the water is not available then they should use some good quality hand sanitizers. Proper hygiene of hands is must to prevent the spread of coronavirus. Since some people use to touch their faces through their hands. If hands are not clean then chances of getting infected are more.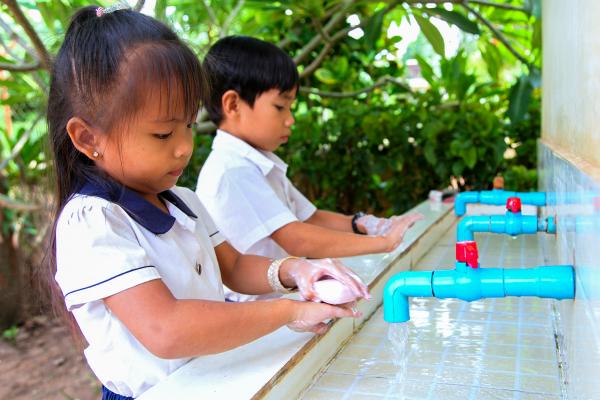 4. Cleaning and disinfecting: Schools should clean and disinfect common areas in the premises as per the guidelines of centres for disease control and prevention(CDC). Surfaces in common areas such as doorknobs, bathroom handles, water taps, keyboards should be cleaned as often as possible at least twice a day. Proper cleaning and disinfecting definitely helps to prevent the spread of the virus.
5. Health screenings and monitoring: Regular Health screenings and monitoring are a must. This may include temperature check through Infrared thermometer, checking oxygen levels of the body through pulse oximeter.If someone falls sick there must be some procedure to isolate them.
Students, kids and school staff members should stay home if they are sick.Parents should also take care if they found their kids are not feeling well means having symptoms like cold.flu etc they should not send kids to schools.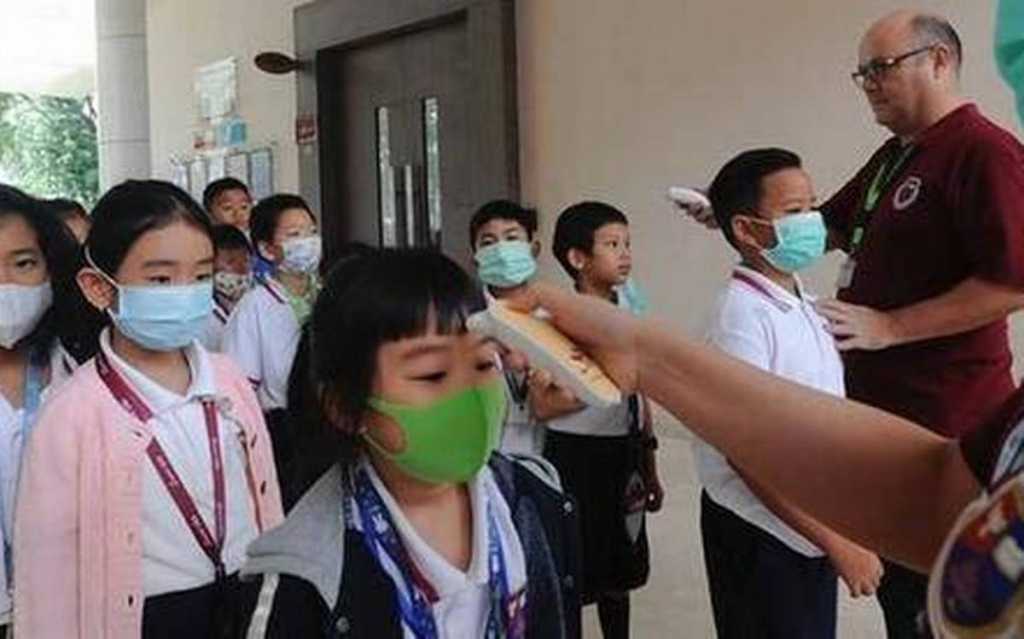 6. Class Size: Most of the schools have limit class sizes, place kids and students in small groups called cohorts.A cohort is a group of students and teachers who stays together throughout the day. So smaller class sizes will surely help to prevent the spread of virus.Students interactions outside the classroom should be avoided.
Other Things to consider in the schools to reduce the spread of the virus
Keep the classroom doors open to help reduce high touch surfaces such as doorknobs and handles.
Allow students to have lunch at their desks only instead of having in large crowded groups or in the cafeteria.
Teachers should change the classrooms rather than students during the passing periods to avoid large crowds of students.
Keep proper ventilation in the classrooms means the flow of sunlight and air should be proper.
Do floor markings to show students where to stand and walk. Mark stairs and hallways with one-ways arrows on the floor to minimize crowding in the halls.
Seat allotment in the school bus in such a way that it should be distanced apart and students should sit in the assigned seats only and require them to wear cloth face coverings or face mask while riding in the bus.
Hand sanitizer stands should be placed at regular distant intervals in the school corridors and grounds if someone touches some unwanted things and surfaces so they can sanitize their hands-on immediate basis.
Students with high-risk medical conditions may need special care.COVID 19 school policies will reduce risk but it will not prevent 100%. Consult with your paediatrician or family physician if your child needs any additional measure to be safe at school.
Schools should properly take care of mental stress, fear and anxiety among students and other school staff members due to current covid 19 pandemic situation. Since fear of coronavirus is deadlier than the virus itself.so breathing exercises, yoga and meditation will definitely help to combat stress and fear due to COVID 19.
Schools should encourage students and other school staff members to consume healthy food, juices, herbs, nutritious diet etc to boost the immunity of the body. Since boosting immunity is one of the best ways to protect against COVID 19 virus.
Also Read: 5 Best Juices to Boost Immunity During COVID 19 Pandemic
Bottom Line
Schools that follow above-mentioned precautions and guidelines can lower the chances of spreading covid 19 viruses among students, kids and other school staff members. But it doesn't mean that infections can't happen. School reopening during the covid 19 pandemic may not feel like normal-at least for now. But whenever school will reopen it should be healthy, safe and compatible for students, teachers, parents and other staff members.
The coronavirus COVID-19 trends are changing on a continuous basis,so it's better to be flexible.Follow school guidelines properly and make adjustments according to that. If a sudden outbreak happens then the school should also have a ready plan to conduct classes online and take protective health measures.
Finding more information about returning school safely on CDC's website. Be safe, secure and happy during the covid 19 Pandemic.