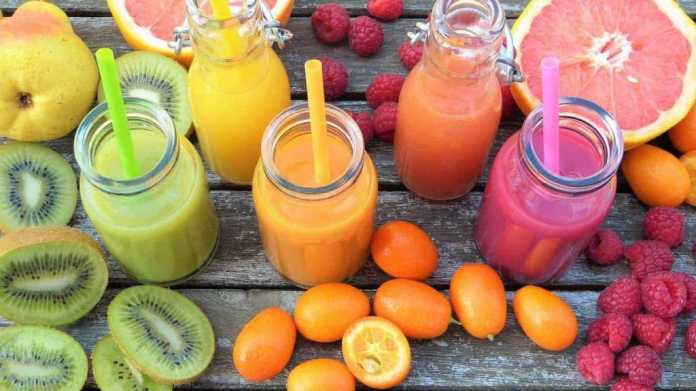 Coronavirus(Covid-19) is spreading very fast across the globe. It has created a huge impact on health, wealth, and happiness. Its always good to protect yourself from coronavirus. Let's start with building an immunity. Its always good to improve the immune system naturally. Fruits and vegetables are one of the best sources to boost immunity. It's always advisable to consume an ample amount of fruits and vegetables on a daily basis to strengthen the immune system.
In our last few articles, we have discussed different tips to boost the immune system during COVID 19 pandemics by taking proper measures and with the help of yoga and meditation. In this article will throw some light on 5 best juices to boost immunity during COVID 19 Pandemic and beyond.
Why Building immunity is a must?
The immune system is defined as the natural system of the human body that helps to fight against various diseases and infections by creating antibodies through thymus, lymph nodes, and bone marrow. So due to which immune system is constantly functional to prevent foreign cells to enter into the body.
In a nutshell immune system is defined as the protective shield of the human body. We must consume healthy supplements and nutrients to provide proper benefits to our body so that the immune system will get robust.
The majority of people consume supplements and medicines to get nutritions. But its always good to follow natural ways to boost immunity.
How to Boost immunity naturally?
There are several ways to boost immunity naturally by consuming natural foods such as Ginger, garlic, turmeric, yogurt, black pepper, and citrus fruits. Another way to build immunity naturally by consuming fresh fruit and vegetable juices.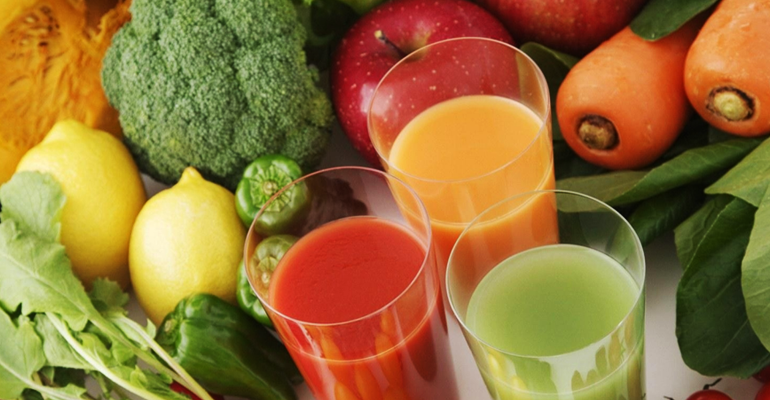 Consuming natural and fresh fruit juices have amazing health benefits. They are rich in nutrients and vitamins can fight cold, Cough improves digestion, and a complexion that boosts immunity. Fresh fruits and vegetable juices make the immune system robust.
If you are wondering how you can make healthy juices at home then we have listed some best options for you. Below are 5 best juices to boost immunity during the covid 19 Pandemic.
5 Healthy Fresh Fruit Juices to Boost Immunity during Covid 19 and beyond
Beet, Carrot, Ginger, and Apple Juice: This juice consists of four vital ingredients that play a major role in boosting immunity. It also fights against various inflammatory diseases. After consuming this juice our body will be strong enough to fight against
Various infections originating from viruses and bacteria. It works very well against cold, flu, headache, runny nose, and body aches. It works very well against rheumatoid arthritis since it has anti-inflammatory properties. This juice is packed with Vitamin A, Vitamin B6, folate(Vitamin b-9), Vitamin C, and potassium.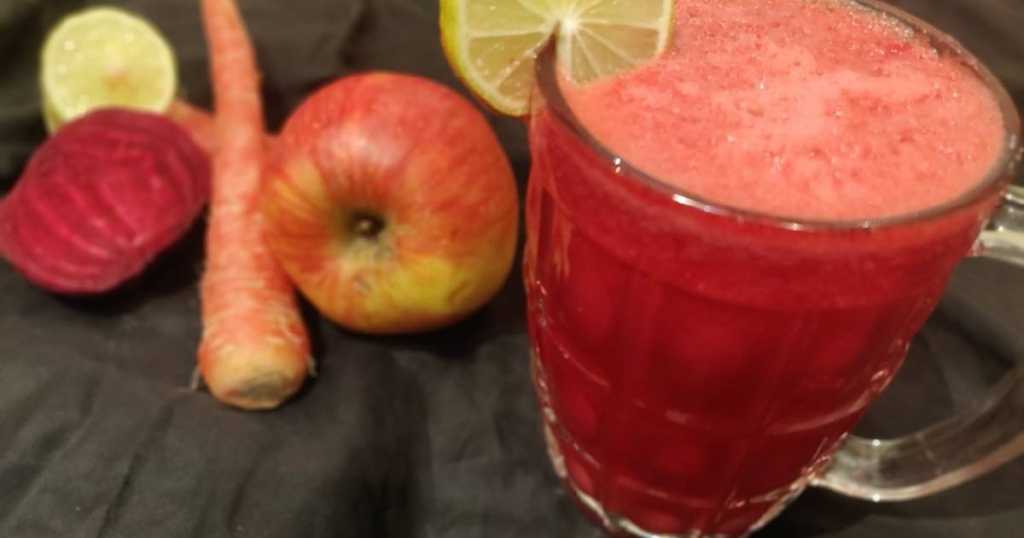 Ingredients
2 pieces of beets
2 Large apples
2-inch fresh ginger piece
1 carrot
Method: Mix all things together and put them in a blender/juicer to blend properly. Add a pinch of black salt for the perfect taste.
Serve it in glass and enjoy this fresh nutritious and delicious juice to boost immunity and fight against various infections.
2. Green Apple, Cucumber, Celery, and Ginger Juice:
This juice is one of the best combinations to boost Immunity in covid 19 pandemic and beyond. This recipe is an easy and delicious way to get more vitamins and minerals into your daily routine.
Green Apples are very juicy and rich in vitamin C, Cucumber is high in water content, nutrients, high in dietary fiber, and low in calories. Celery is very good for digestion and it contains powerful antimicrobial properties that boost immunity and fight infections. Ginger has high anti-inflammatory properties to fight against infections.
Ingredients
2 large Size green Apples
1 Cucumber
3 celery stalks without leaves
1 Piece of fresh ginger
1/2 lemon peeled
Mint and black salt(optional)
Preparation:
Wash properly above listed ingredients and cut fruits and vegetables into small pieces. Now put them together into juicer/blender and give it a spin. Now pour delicious and healthy juice into glasses and serve it. Add black salt and mint for better taste.
Check out: 9 Benefits of Celery Juice
3. Watermelon Juice: Watermelon juice is one of the best ways to boost the immune system. It's rich in vitamin C and vitamin A along with Zinc and magnesium which are extremely helpful for the body. Zinc is one of the major components to boost the immune system during covid 19 pandemics. It can also relieve muscle soreness which is a common symptom of the flu, especially in older people.
Watermelon juice is the best if you have symptoms like cold and flu. Due to the high watery content of the fruit, it's easy to take out the juice without much wastage of fruit.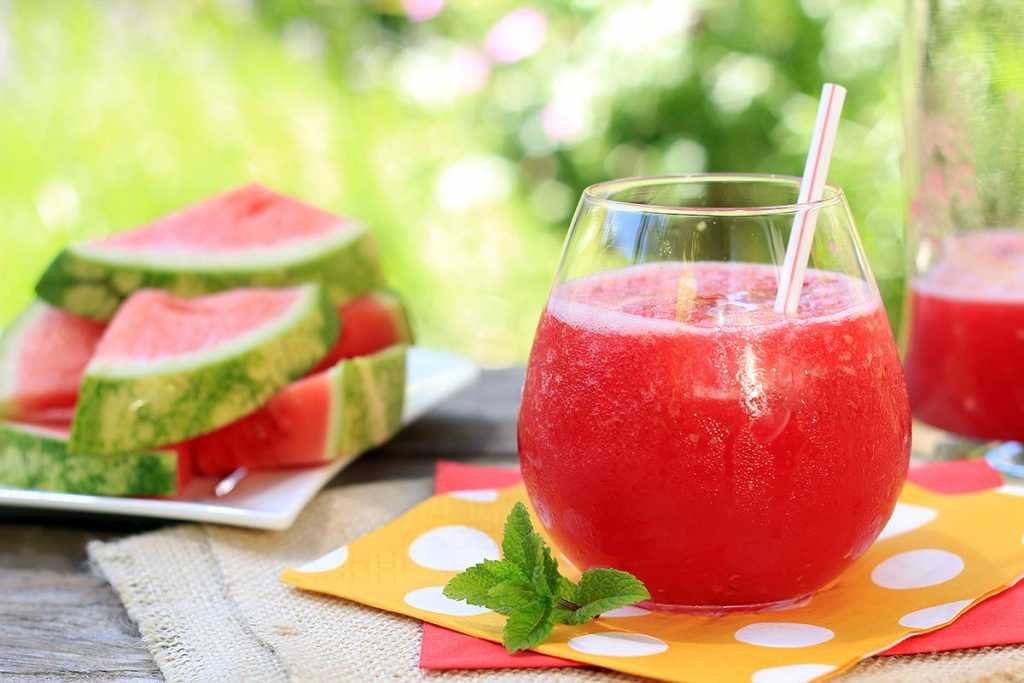 Watermelons are known to be super cleansing and alkalizing that helps to flush out toxins from the body.
Ingredients
Watermelons(Diced and cubed)
Ice Cubes
Mint Leaves
Black salt
1 Tbsp Lime Juice(optional)
Preparation
Add watermelon, mint leaves in a juicer/blender and pulse to a smooth consistency. Pour Juice into glasses and garnish with a slice of Lime and Mint.
Sprinkle black salt over it for better taste.
Serve and enjoy this healthy and delicious watermelon juice to boost immunity.
Checkout: Benefits of Watermelon and Cucumber Juice
4. Apple, carrot, and Oranges: Apple, carrot, and oranges are the best combinations to protect the body from various infections. Apple and oranges are rich in vitamin C. Carrots are rich in vitamin A which is a must to build a healthy immune system. Vitamin A is present in carrots in the form of beta carotene.
In addition, carrot also contains vitamin B6 which plays a vital role in antibody production and immune cell proliferation.
In a nutshell combination of carrot, apple and oranges contain vitamin A, vitamin C, B-6 along with potassium and folic acid which are major building blocks for the body.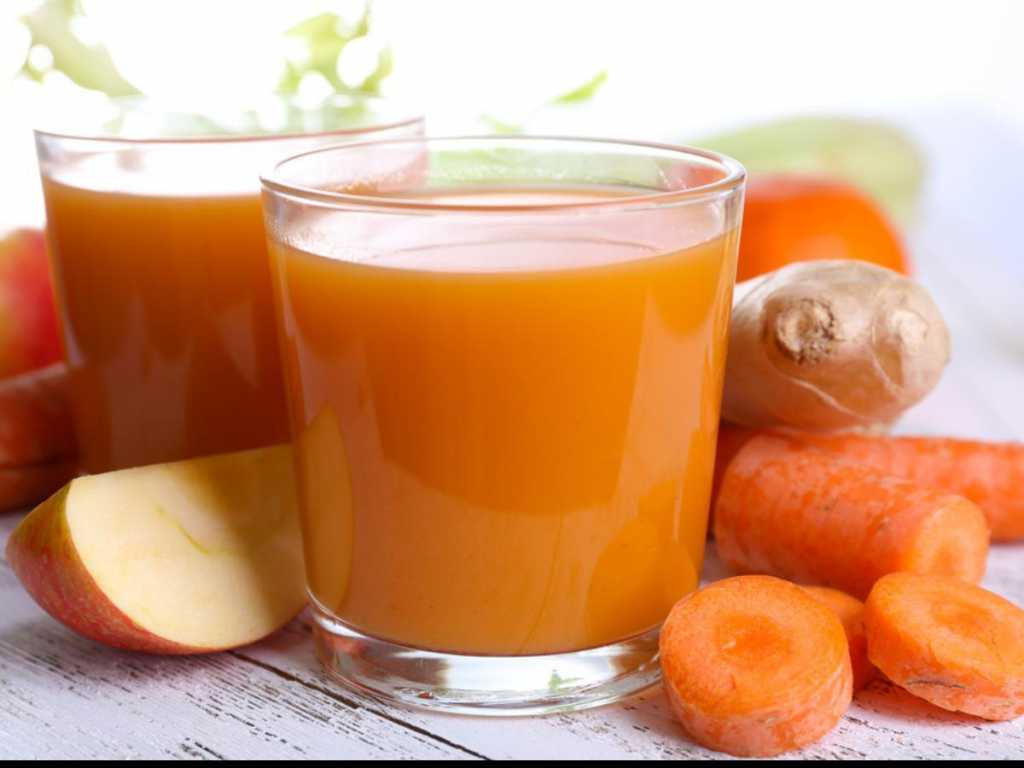 Apart from its nutritional and health benefits this juice is very delicious in taste when the mixture of carrot, apple, and oranges came together.
Ingredients
2 large size carrots
1 Apple
1 Orange
Black salt
Preparation
Add carrot, apple, and oranges in a juicer/blender and blend these ingredients together. Add black salt and little honey for a perfect taste.
Serve and enjoy this healthy and delicious juice for better immunity during COVID 19 pandemic and beyond.
5. Orange and Grape Fruit: Orange and grapefruit are the best sources of vitamin C.This juice are for the citrus lovers. Vitamin C is highly beneficial for the immune system since it contains antioxidants that protect body cells from damages due to various infections. The deficiency of vitamin C makes the body weak and it will be not able to fight severe infections like Covid 19.
Ingredients
2 Oranges
Grapefruits
Black Salt(Optional)
Preparation
Mix oranges and grapefruits in a good quality juicer/blender and spin it to a certain extent for a few mins. Pour the juice into Glass and add little black salt to it.
Serve refreshing healthy delicious juice rich in vitamin C that helps to protect against various infections like Covid-19 by boosting immunity.
Bottom Line
Keeping your immune system strong is one of the best ways to protect against COVID 19 virus. Making Juices, smoothies, and healthy drinks are the best ways to stay fit. Above mentioned juices are great for your health if you consume in a proper way.
Other ways to keep your immune strong by following proper hygiene, proper diet, staying hydrated, regular exercise, and practicing yoga and meditation on a regular basis to reduce stress.
Hope you have liked the 5 best juices to boost immunity during the covid-19 Pandemic and beyond.
Keep Juicing and enjoy these delicious juices to stay healthy and fit.