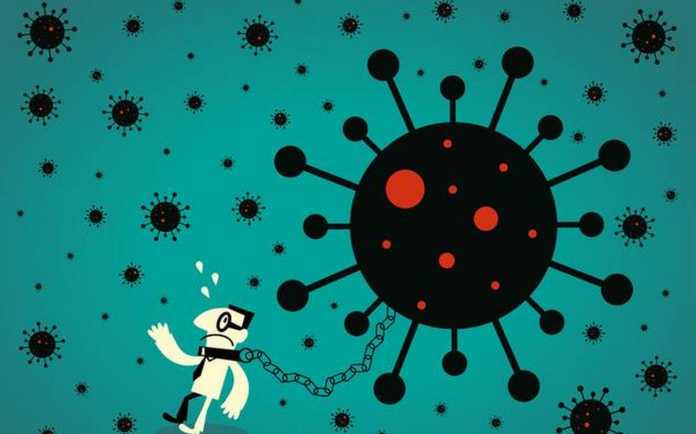 COVID 19 is spreading across all major parts of the globe. It has already created a lot of adverse impact on health, happiness, economy, jobs etc. that makes routine life stressful. It has created a lot of stress among individuals that generate fear, stress and anxiety among them. Now the question comes in everyone's mind how to deal with stress, fear and anxiety which is created during COVID 19 Pandemic.
              In our last few articles, we have discussed managing stress and anxiety by doing meditation and yoga on a regular basis. In this article, we are sharing some more tips to combat stress during COVID 19 pandemic to live a happy and joyful life.
Social distancing or Physical distancing is one of the best ways to reduce the spread of coronavirus in our communities. But sometimes social distancing and self-isolation become very stressful. Most of the individuals feel disturbed and children get cranky due to disconnect with the outside world.
Stress is a root cause of all diseases ranging from skin problems to opening the doors of hospitals because of heart and other ailments. In this rat-race environment, most of us are living with stress, irrespective of age. 'Live in present' is the simple mantra for a living stress-free life. But unfortunately, many people fail to focus in present. Want to live happy by cutting down stress from your life during COVID 19 and beyond? Well, here are some simple tips which can help you in saying goodbye to stress during these tough times.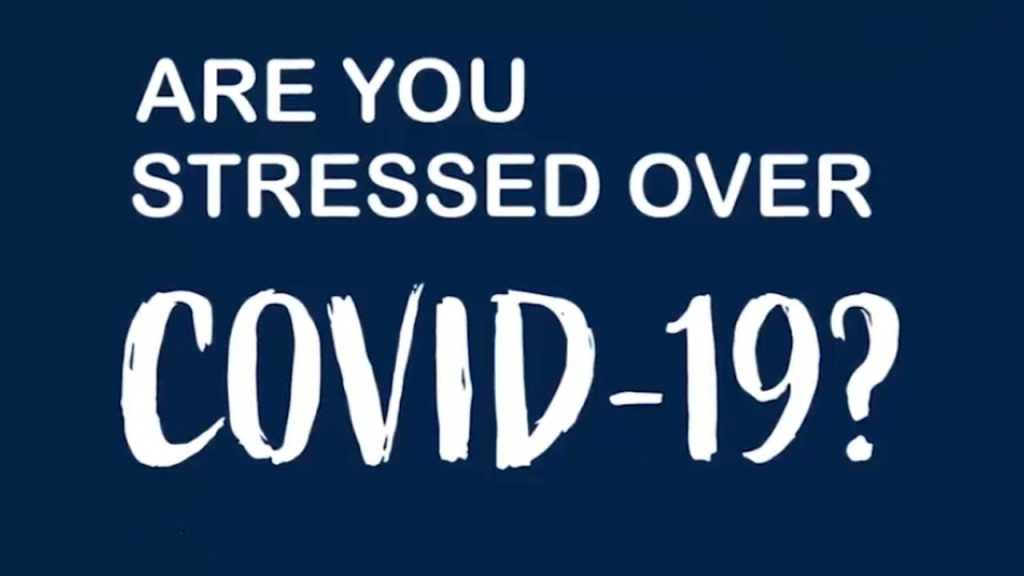 Make a Proper routine
There are various critical moments in our life, in which we need to prove our capabilities; it can be examinations, meetings etc. For avoiding stress in such situations, try to make a routine and follow the same, for handling them in a better way. This will make your task easy. Taking too much stress in such scenarios will only hamper your success. Treat such situations, just like your regular routine for achieving mental peace.
Due to the current situation of COVID 19 majority of the parents are doing work from home and kids are also at home by attending online school classes. So make proper whole day routine for family members. Without proper routine life will get lazy and dull and it creates stress among everyone. So daily routine disciplined life is one of the best ways to combat stress during COVID 19 Pandemic.
Limit Your time on watching the news
Watching coronavirus (Covid-19) news continuously on news channels will generate more stress and anxiety among individuals. It creates too much negativity in their routine lives. So limit your time in watching the news. Watching news is good to get daily updates across the globe. But continuous exposure to COVID 19 news uses to create sadness in life. Watch the news for a limited time just to get updates. Same thing you should follow with your children's. Their more exposure to the covid 19 news will inculcate stress,, anxiety, fear among them that cause unhealthy eating and sleeping habits that lead to not able to put proper concentration and attention on things. Sometimes they might get absence minded.
So limit yours and your children's time in watching COVID 19 related news. Utilize that time in doing some productive stuff and watch some entertainment and humour things that make you happy and joyful.
Meditate
Meditation is the best remedy for getting rid of anxiety and stress level. The other name of meditation is relaxation and it is a life-changing practice. It reduces stress, by clearing the overloaded thoughts of our mind. 20-minute meditation will soothe your mind and will cater to a positive attitude. It helps in minimizing anxiety, stress level and tension. Make a connection with yourself, wipe stress and attain inner peace with meditation. This 20-minute technique is enough for your well-being.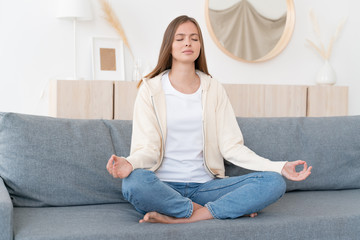 Meditation is the need of an hour during this COVID 19 pandemic since it has already created fear, stress and anxiety among individuals. There are various meditation practices like heartfulness, mindfulness etc. that have dedicated instructors to help you meditate. Meditation is one of the best ways to reduce stress and fear during COVID 19 pandemic and beyond.
Also Read: Role of Meditation to manage stress and anxiety during a COVID 19 Pandemic
Follow your passion
The more you will follow your passion, the more you will stay in present. Enjoy every second of your life, with the activities you love to do. This will keep your mind busy and no bad thoughts can come in your mind. Your passion will keep you occupied and you will remain in the present every day. Try to do different activities which you love to do like trying different recipes while cooking, marking craftwork, gardening, writing articles and poems, blogging and so on that helps to identify hidden talent inside you and make you more creative. These activities will definitely help to reduce stress among individuals.
Avoid multitasking
Never be a Jack of all activities and master of nothing. For a stress-free life do one task at a time. Complete one task, before starting with the next one. This will make your work faster and distraction-free. Also, remain focused while doing any work. Avoid distractions like email notifications, mobiles etc.
Take Your Personal time
Spending time with oneself is a must to feel relax and stress-free. "Me" time is important for everyone at home. Take at-least 15-20 mins time and do whatever you like. Do such kind of activities that makes you feel better, relax and energized. Like eating your favourite snack, watching your favourite video series, doing meditation or yoga etc. Since personal space is a must in life. By doing such kind of activities will definitely help down to manage stress during COVID 19.
Breathing exercises
We all know that breathing is a process of inhaling oxygen and exhaling carbon-di-oxide via lungs. Muscles which manage lungs movement are called the diaphragm. In a stressful situation, the person usually takes breadth using shoulders instead of the diaphragm, thus interrupting gases of the body. So, whenever you are in stress full situation, take a break take to breathe deeply. This will relax your mind and body.
Try different breathing exercise like anulom vilom,kapalabhati pranayams that help to make the lungs strong and boost immunity which helps to reduce stress, fear and anxiety during these tough times of COVID 19 pandemic and beyond.
Bottom Line
Stress is something which can't be avoided especially during these tough times of COVID 19, but it can't be ignored too. An untreated stressful situation may lead to mental as well as physical troubles. But yes, stress can be managed. Be patient, and try to include above-mentioned strategies for minimizing stress in your life during COVID 19 and beyond.
Hope the above article was useful for you. Don't forget to like or share it on social media for making more people aware of stress during covid 19 and its remedies.