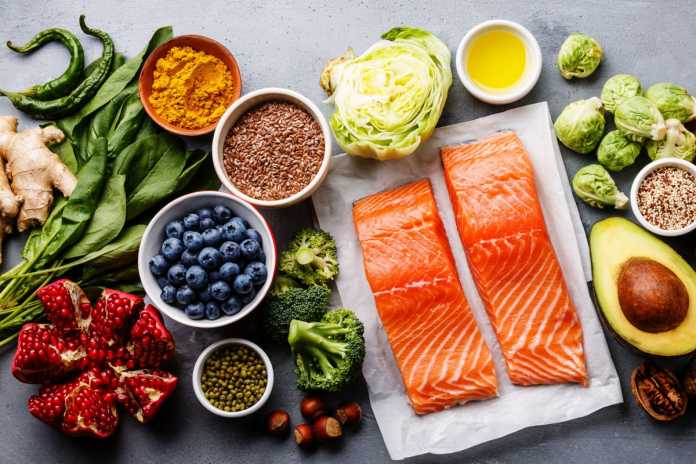 Stomach ulcers are nothing but sores present in the lining of the stomach. Due to the acids of the stomach, ulcer pain becomes unbearable. Ulcers are usually caused because of the bacterium. They can also be caused due to overdose of painkillers such as aspirin. Peptic ulcers can also cause gas, bloating, vomiting and nausea that use to cause loss of appetite and it disturbs your sleep. It is possible to treat stomach ulcers through medicines and antibiotics for neutralizing stomach acids.
Are you wondering how to treat stomach ulcers naturally without depending much on antacids and medicines? Yes, it's possible there are a wide array of home remedies and diet for stomach ulcers present in your kitchen which can give you relief from this painful situation. It's time to unhide the curing qualities of kitchen ingredients for getting better results.
Below are the 7 Best Home Remedies for stomach Ulcers that helps relieve the pain
Cabbage: Include a good amount of cabbage in your diet, as it produces amino acid which boosts up blood flow in the stomach lining. This process helps in curing stomach lining, thus giving relief from stomach ulcers. Combination of cabbage and carrot is beneficial for ulcers.
Take half part of fresh cabbage and two carrots. Cut them into small pieces and blend them in a blender for making their juice.
Drink half cup of this juice before a meal and before going to bed.
Repeat this procedure for a few days and notice the results. It is advised to take fresh juice each time.
Banana: For curing ulcers, both unripe and ripe bananas are beneficial. Antibacterial compounds are present in bananas which restrict the growth of ulcer-causing infections. This fruit is quite effective in removing the acidity caused by gastric juices. It decreases inflammation and gives strength to the stomach lining.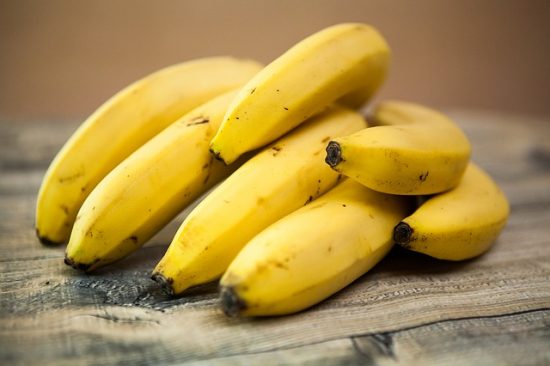 For curing stomach ulcers, it is recommended to eat at least three ripe bananas in a day. If you don't like banana, try a banana shake.
Alternately, cut 2-3 bananas into pieces and dry them into the sunlight. Grind the pieces to make powder. Take two tablespoons of this powder and mix it with one tablespoon of honey. Eat this mixture three times a day for better results.
Coconut: Coconut has antibacterial qualities has very beneficial for curing stomach ulcers. It kills bacteria which are responsible for ulcers. Both coconut water and milk have anti-ulcer features.
Drink coconut milk or coconut water on a daily basis. Follow this procedure for 1 week for getting results.
You can also take one tablespoon of coconut twice in a day. As it contains medium-chain fatty acids, it is easily digestible.
Fenugreek: Fenugreek offers various health benefits as it has powerful healing properties. It can be used for curing stomach ulcers. Fenugreek protects the lining of ulcers by covering it with mucus, thus fuelling up the healing process.
Take one tablespoon of fenugreek seeds, and boil them with two cups of water. Filter water and drink it by adding honey.
You can also take fenugreek seeds with milk.
Take some fenugreek leaves and boil them, add honey in it and eat them two times in a day.
Also Read: 5 Tips to Boost Immune System during COVID-19 Pandemic
Garlic:
Garlic is one of the most effective and natural ways to treat and prevent stomach ulcers. It is one of the world's most effective and natural cure for various body ailments and diseases. Eat 2 cloves of raw garlic on daily basis to control levels of the H. pylori bacteria in your gut. Some people can't tolerate the strong taste and smell of garlic but it has immense health benefits if you consume it raw. Chop fresh garlic into small pieces and add 1 teaspoon of honey and consume it early morning on empty stomach on daily basis. Adding honey not only just improves the taste but it has several antibacterial properties that help to remove toxins from the gut and provide relief from ulcers.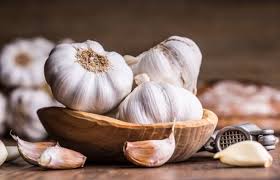 Aloe vera Juice
You might be thinking aloe vera is only good for skin related problems. But aloe juice also works like magic on your inflamed stomach lining as well. If you have aloe vera plant at your home you can prepare juice out of it, but it's a bit tedious process. So better you can purchase juice at the local drugstore or health food store. Drink a few sips before every meal or during the night. It dramatically reduces ulcer pain and promotes healing.
Probiotics:
Probiotics are one of the best ways to treat stomach ulcers. These are the living bacteria and yeast which provides healthy microorganisms and bacterias to your digestive tract. These are present in most of the common foods especially into fermented foods like buttermilk, yoghurt, kimchi, kefir etc.
Buttermilk is one of the easy drink to prepare at home and its use to reduce acid reflux and provides relief. Various studies have shown that probiotics are helpful in increasing the recovery rate for people with ulcers.
Bottom Line
Hope you find the article informative for your health. These home remedies for stomach ulcers are quite helpful in giving you relief from peptic ulcers. You must include above-mentioned foods as a diet for peptic ulcers it will definitely help to cure peptic ulcers in long run. Try them for treating your ulcers naturally. Apart from following above mentioned home remedies for stomach ulcers, maintain a proper lifestyle with proper work-life balance and do regular exercise and take sufficient sleep.