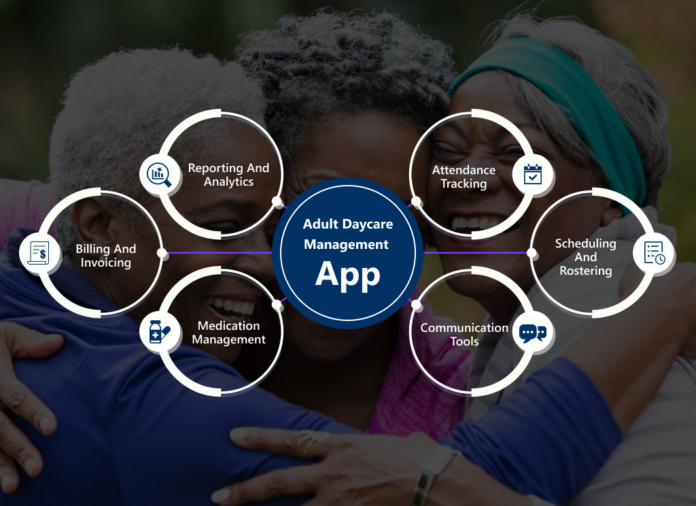 As the demand for adult daycare services continues to grow, facilities must adopt efficient management solutions to streamline their operations. With the advancements in mobile technology, there are now several apps available that can significantly simplify and enhance the management of adult daycare centers. In this blog post, we will explore the top six mobile apps for adult daycare management, including the standout features that make them essential tools for caregivers and administrators.
MyAdultDaycare App: MyAdultDaycare is a comprehensive mobile app designed specifically for adult daycare management. It offers a wide range of features that facilitate efficient scheduling, attendance tracking, communication, and more. Here are some key features of the app:
Client Management: Easily manage client profiles, including personal information, medical history, and emergency contacts.
Attendance Tracking: Keep track of client attendance and generate reports for billing purposes or program evaluation.
Scheduling and Rostering: Create and manage daily schedules for clients and staff members, ensuring smooth operations and optimal utilization of resources.
Communication Tools: Send notifications, announcements, and reminders to clients and their families, fostering better engagement and transparency.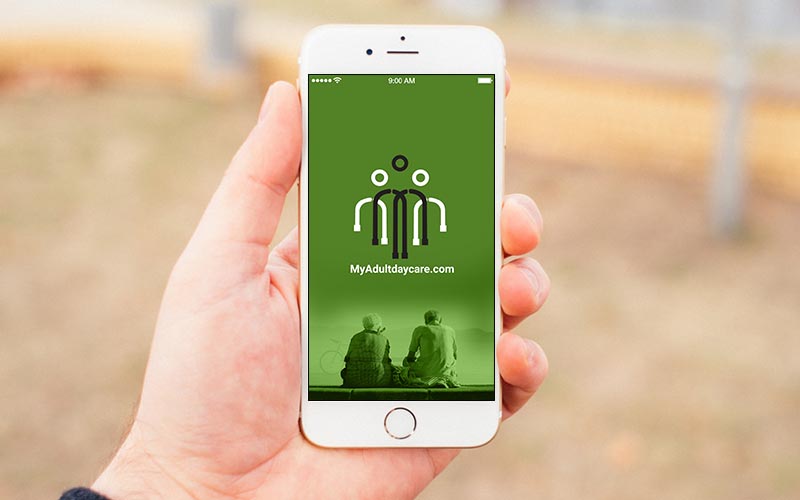 Medication Management: Maintain a record of medications, dosage, and schedules, with automated reminders for staff.
Billing and Invoicing: Generate invoices, track payments, and manage billing details seamlessly within the app.
Reporting and Analytics: Access comprehensive reports on attendance, activities, client progress, and more, enabling informed decision-making.
2. Caregiver Companion: Caregiver Companion is an intuitive mobile app designed to assist caregivers in managing their adult daycare responsibilities effectively. Its notable features include:
Daily Task Management: Create to-do lists, set reminders, and manage daily tasks efficiently.
Medication Reminders: Set up reminders for medication schedules, ensuring timely administration and adherence.
Activity Planning: Plan engaging activities for clients, with access to resources, ideas, and suggestions.
Communication Platform: Connect with other caregivers, share experiences, and seek advice or support.
Health Monitoring: Track vital signs, record health-related observations, and access helpful resources for better caregiving.
3. TimeClock App: The TimeClock app simplifies staff management and attendance tracking for adult daycare centers. It offers features such as:
Clock-In/Clock-Out: Staff members can easily log their working hours, including breaks and overtime.
GPS Tracking: Ensure staff accountability and track their locations while on duty.
Timesheet Management: Generate timesheets and reports for accurate payroll processing.
Shift Swapping: Facilitate hassle-free shift changes among staff members.
4. TherapyNotes: TherapyNotes is a mobile app tailored for adult daycare centers that offer therapy services. Its features include:
Session Notes: Capture detailed notes during therapy sessions, ensuring accurate and comprehensive documentation.
Goal Tracking: Set therapy goals for clients and monitor their progress over time.
Treatment Planning: Create personalized treatment plans and access them easily during sessions.
Secure Messaging: Communicate securely with clients, their families, and other healthcare professionals involved in their care.
Integrated Billing: Simplify the billing process by generating invoices and managing insurance claims within the app.
5. Homecare App: For adult daycare centers that offer home care services, the Homecare app provides valuable features, including:
Client Scheduling: Schedule home visits, manage staff assignments, and optimize routes for efficient service delivery.
Caregiver Check-In: Enable caregivers to log their visits and provide real-time updates on client well-being.
Task Management: Assign and track tasks related to personal care, medication administration, meal preparation, and household chores.
Communication and Reporting: Maintain seamless communication with clients' families and generate reports on visits, care provided, and any observations made.
GPS Tracking: Ensure the safety and security of caregivers by enabling GPS tracking during home visits.
6. Financial Management App: Financial management is a crucial aspect of adult daycare centers. This app offers features to simplify financial operations, including:
Expense Tracking: Monitor and track expenses related to supplies, equipment, and facility maintenance.
Budgeting: Create budgets and track spending to ensure financial stability and effective resource allocation.
Invoicing and Payments: Generate invoices, track payments, and manage financial transactions with ease.
Financial Reporting: Access comprehensive financial reports, including profit and loss statements, balance sheets, and cash flow analysis.
Tax Management: Streamline tax-related processes, including record keeping and generating necessary reports.
Conclusion: The advancement of mobile technology has revolutionized the way adult daycare centers are managed. These top six mobile apps provide essential features that address the unique needs of caregivers, administrators, and staff members.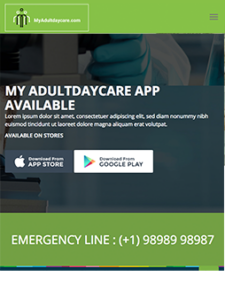 We highly recommended MyAdultDaycare for its easy-to-use features from scheduling and attendance tracking to medication management and financial operations, this app offers comprehensive solutions to streamline operations, improve communication, and enhance the overall quality of care provided.
You can schedule a free demo – https://myadultdaycare.com/book-a-demo
By utilizing these apps, adult daycare centers can optimize their efficiency, ensure client satisfaction, and stay ahead in this rapidly growing industry.